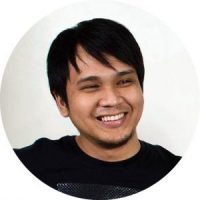 I would like to start your journey on this website by introducing myself. I'm John Dela torre, Analytics Specialist and a Web Developer. I started Facebook Marketing way back in 2014 and since then I spent thousands of hours and dollars practicing the art of Facebook ads and Tracking Script/Pixels.
I continue my passion for Facebook Ads/Pixel doing part-time in Upwork.com. I'm a Top Rated Analytics Specialist, 95% of my jobs are all related to Facebook Pixel/Tracking Script implementations on different platforms, like ClickFunnels, WordPress and Shopify. If you're using one of those platforms, then you'll be here as long as you're doing business online.

I dealt with lots of clients with different kinds of businesses and websites. I've fixed thousands of different tracking pixel issues, Facebook ads related problems, Google analytics, and Google Tag Manager.
My goal is simple. To share all the valuable stuff I know in Tracking Pixels, that can help someone that needs it and to provide to my son 🙂. I'll make sure that you will have a full understanding of Facebook Pixel, Audience Targeting, Tracking Conversions, Creating Pixel events, Google Analytics, and GTM related stuff. I will also teach you the advanced techniques on how to capture different kinds of leads came from different sources and filtering the most engaged visitors on your website.
Make sure to browse all the topics I have posted. It's everything you need to confidently scale your campaign to the next level cause we're going to track serious data as accurate as possible.
DISCLAIMER:
I'm not a writer. I'm here not to showcase writing skill or a perfect grammar; I'm here to teach you my knowledge, my brain, The Art of Tracking Pixels & Retargeting.